Real estate is a career known for its potential for high returns and the flexibility to pursue your own vision. In a sense, a real estate agent engages in entrepreneurship. In fact, did you know that the failure rate for real estate agents in the first five years is as high as 90%? That's right – it's on par with the failure rate for startups! But going independent and starting your own brokerage takes things to a whole different level. Starting a brokerage deals with a higher degree of risk-taking and greater liability. Despite these challenges, the rewards of owning a successful real estate agency are well worth the effort. It's particularly an appealing choice for those with a passion for the industry and a drive to succeed. In this article, we'll guide you through the key steps of starting a real estate brokerage.
"In the real estate business, you learn more about people, and you learn more about community issues, you learn more about life, you learn more about the impact of government, probably than any other profession that I know of."

Johnny Isakson
Get licensed by your state
You need to obtain a broker's license to run your own business and the requirements to do this will vary from state to state.
Become a licensed real estate agent. Generally, you need to have an active real estate agent license with a number of years of experience under your belt to be qualified to become a broker.
Complete pre-licensing education. Most states require you to complete a set number of hours of real estate courses before taking the broker licensing examination. These courses might cover topics like real estate law, finance, and agency law.
Pass the exam and background check. The final hurdle to obtaining the license is successfully passing the state's real estate broker exam. This also includes meeting additional requirements, including a criminal background check. So, make sure to check the details with your state's regulatory authority to be prepared.
Choose a business structure
One of the first decisions you'll make will be choosing the right legal structure for your agency. Each structure has its own benefits and drawbacks. It's important to consider factors such as risk tolerance, ability to secure funding, tax implications, and the nature of your business. We recommend consulting with a lawyer and accountant to determine the most appropriate structure for your business.
Sole Proprietorship. With this structure, a single individual owns and operates the business and is responsible for all debts and obligations.
| | |
| --- | --- |
| Pros | Cons |
| Easy to set up and manage low start-up costs full control over the business. | Unlimited personal liability (puts your personal assets at risk), difficulty in acquiring financing, limited ability to attract investment. |
Partnership. In a partnership, two or more individuals own and run the business, sharing profits and losses.
| | |
| --- | --- |
| Pros | Cons |
| Simple to set up, multiple partners can pool resources and expertise, manageable work hours and efficiency when workload is properly divided, lower tax liability. | Unlimited personal liability, difficulty in securing funding, potential for disagreements and slow decision-making. |
Limited Liability Company (LLC). An LLC is a hybrid that combines some of the benefits of a partnership and a corporation.
| | |
| --- | --- |
| Pros | Cons |
| Limited personal liability (only the money invested in the business is at risk), flexible management structure, business profits can be taxed as your personal income which avoids double taxation. | Complex to set up and manage, higher start-up costs, potential for double taxation in certain circumstances. |
Corporation. A corporation is a separate legal entity from its owners and is owned by shareholders.
| | |
| --- | --- |
| Pros | Cons |
| Limited personal liability, ability to raise capital, potential for lower tax liability. | Complex to set up and manage, high start-up costs, less flexibility as decisions may need to be approved by a board of directors, potential for double taxation. |
Conduct market research
In the early stages of setting up real estate brokerage, don't skip the crucial step of conducting market research. Doing so will help you gain valuable insights into the industry to make informed decisions about your business strategy. Here are a few of the key subjects you should delve into during your market research:
The competition. There are over 106,000 real estate brokerage firms operating in the United States (NAR). There's no escaping not having competition. Studying your competition will let you determine how you can differentiate your brokerage from others. It can help you identify gaps in the market that you can fill in. Paying close attention to how your competition structures their commission and the rates they offer can be a valuable tool in setting a competitive pricing strategy for your own brokerage.
Market niche. As a new brokerage, it is advantageous to have a specific niche or area of expertise to focus on. Your niche could be luxury homes, first-time homebuyers, or investment properties, validated by research you do on market demand. Look at trends in the local housing market, migration patterns, and changes in the local economy to determine the demand for your services. With the niche in mind, identify who your target audience is by studying the demographic trend. Delve into what their needs and wants are to tailor your offerings and marketing efforts.
Regulations. Familiarize yourself with the local, state, and federal regulations that impact real estate brokerages. These include licensing requirements, disclosure laws, and data protection regulations. Staying up to date with specific regulations in your area ensures that you operate your brokerage within the boundaries of the law. Steering clear of potential legal hurdles will uphold your credibility and reputation, integral to your business success.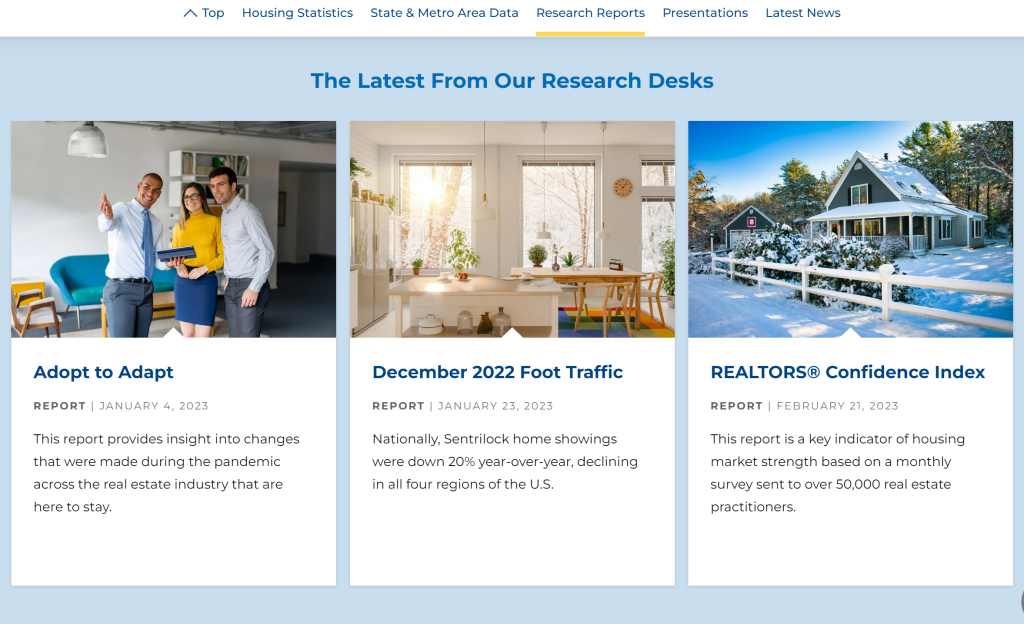 Develop a business plan
A business plan outlines your goals, strategies, and activities for running your real estate brokerage. It should include a marketing plan, financial projections, and a timeline for growth. It's important to remember that a business plan should be a living document that is reviewed and updated regularly as the business grows and evolves. No two business plans are alike, but they generally comprise the following sections.
Executive Summary. This section provides a brief overview of the entire business plan. It should include information about the company's mission, objectives, and a brief overview of the market, services offered, and financial projections.
Company Summary. This section gives a more in-depth overview of the company, including the company history, its business structure and legal considerations (e.g. licenses and permits, insurance, etc.)
Services. This section describes the services offered by the brokerage like property listing, buyer representation, property management, etc. It is also a place to clearly articulate your value proposition and differentiate your brokerage from the competition.
Market Analysis. This section offers a comprehensive analysis of the real estate market in the target area. You can cover information about the competition, target customers, and the market demand for the services.
Marketing & Sales. This section outlines the marketing and sales strategies. You could include a sales forecast and milestones to achieve in the first year.
Organizational Structure. The section provides details on the management team and their roles and responsibilities. You might highlight the experience and credentials of the team members, the organizational chart.
Financial Plan. This section provides a detailed breakdown of the financial projections, funding requirements, and plans to secure it. Key financial statements include the balance sheet, the projected profit and loss, the projected cash flow, and the break-even analysis.
Appendix. This section contains any additional information or supporting documents that are not included in the main body of the business plan. You might attach resumes, licenses and permits, and contracts.
Build your business brand
Building a trustworthy and memorable brand is crucial in the early stages of starting your real estate business. At this stage, you have little to no leads, a low profile, and a reputation yet to be established. Building a robust brand that resonates with your audience is essential. You want to make sure your target customers think of you first when they need real estate services. You can consider adopting the following strategies to strengthen your brand.
Establish the online representation of your real estate business. Create a polished website and social media profiles that are consistently on brand. Ensure these are optimized for search engines so that your target customers easily find you. It is also important for it to present a convincing snapshot of your business. Leverage tools like Allready.ai to write a professional and compelling agency description that will book more meetings.
Building a network of connections within the real estate industry is also a crucial aspect of developing your business. Network with other professionals, such as mortgage brokers, home inspectors, and title companies. They can provide valuable referral opportunities and help establish your reputation as a new brokerage. Additionally, work on turning your first clients into your brand ambassadors by providing an exceptional client experience.
Enhance your marketing and sales efforts by creating impactful collateral that attracts and converts leads into loyal customers. Convey the value of working with your brokerage, showcasing the unique features and benefits. The contents of the material should also demonstrate your expertise and build your team's credibility.
Starting a real estate brokerage is no small feat. There are numerous factors to consider before diving into this exciting, but challenging venture. You'll need to be well-versed in the various risks and responsibilities that come with such an undertaking. So, it's important to have a clear understanding of what it takes to succeed. By following the steps we've outlined, you'll be aware of the tools and skills necessary to build a thriving real estate brokerage from the ground up. Don't hesitate to seek guidance from mentors, peers, and legal advisors. Whenever you're ready, take the plunge and turn your entrepreneurial dream of owning a real estate brokerage into a reality.