Being a first-time realtor can be a challenging move that requires a considerable investment of time and effort from the start. However, when you set off well, a career as a real estate agent can be rewarding. It can bring you benefits that include the opportunity to be your own boss, unlimited earning potential, and the satisfaction of helping people achieve their property goals, whether that be owning or selling a home. Here are some key tips for beginners to keep in mind as you embark on your real estate career.
1. Learn the key fundamentals.
Foundational knowledge that new real estate agents need to know will include real estate principles, laws, regulations, and financing options for buyers. To gain a deeper understanding of the field, weigh the different options available to you. Consider pursuing industry endorsed certification programs or online courses offered through MOOCs to learn the basics.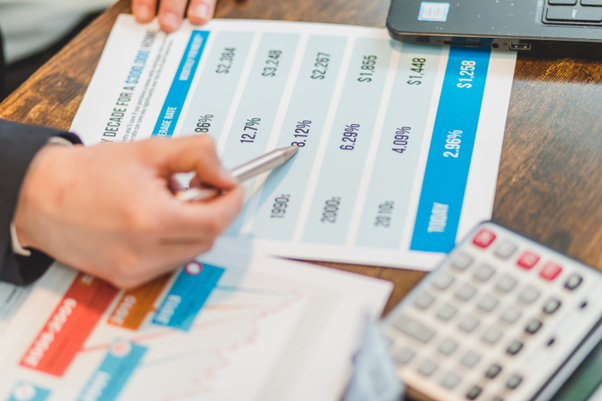 2. Build expertise in a specialty.
Rise to the top of your field by focusing on a particular specialty in real estate, such as commercial properties or luxury homes. You can also specialize in a particular geographic area, like a city or neighborhood, to easily become the go-to contact for properties in that area.
Although this may limit the number of clients you can work with, focusing on a specialty rather than trying to know everything about all areas of real estate will help you establish yourself as a trusted authority in the long run.
3. Know the market.
To gain confidence as a new real estate agent, it is essential to have a thorough understanding of the market you are working in. In order to help clients navigate the market and make informed decisions, familiarize yourself with trends such as median home prices, days on market, and inventory levels on the daily. You can regularly monitor this data from various sources such as multi listing services (MLS), real estate marketplace platforms, and real estate industry organizations.
In addition to understanding market statistics, a well-informed agent should also be knowledgeable about the local community. This includes factors such as crime statistics, school options, and any upcoming developments that may impact the market like new businesses or construction projects. Consider subscribing to industry newsletters, attending seminars and conferences, and engaging in professional development activities to stay on top of changes in industry throughout the year.
4. Join an agency.
As a new realtor, joining an agency can provide valuable support in terms of business and professional growth, especially for those who may have minimal contacts and resources. Real estate agencies can provide agents with access to a large network of clients and a variety of marketing support and resources.
When considering joining an agency, it is crucial to establish a set of criteria to ensure you select the one that will position you for success. Generally, you will want to work for agencies that offer a higher commission split. However, other factors such as required fees or sales targets should be taken into account to evaluate the desirability of working for the agency.
It is also important to consider not just the financial compensation, but also the non-monetary benefits. Review the quality of training and support provided to agents, and the strength of the agency's brand reputation, which can help you in building a client base.
5. Build a network.
Cultivating relationships with other real estate professionals, such as mortgage brokers and appraisers, can also go a long way in accelerating your career.
Apart from mentoring and knowledge sharing opportunities, real estate professionals can also help each other generate leads by collaborating on deals or referring clients to each other depending on their niche. Consider joining communities of practice such as online social networks and industry associations or securing a mentor to receive timely advice and knowledge from experts as well as open doors to great opportunities.

6. Get organized.
Running a real estate business can be a balancing act. To reduce your workload and improve your productivity, it's essential to have a system for keeping track of tasks and staying organized. A number of go-to tools that realtors utilize include a CRM (customer relationship management) system, calendar and scheduling apps to plan appointments and tasks, and document management systems for storing and sharing documents such as contracts and listings.
Getting organized also requires setting goals and tracking progress towards them, so that you gain focus and make adjustments needed to stay on course. This is easier said than done because you'll have to adopt the discipline of measuring everything. Once you do, you will be better equipped to make informed decisions and address crucial business questions on the spot.
For example, from which channels are you getting the most qualified leads? What is the return on investment from running paid ads campaigns? Are you meeting your targets and if not, why might this be?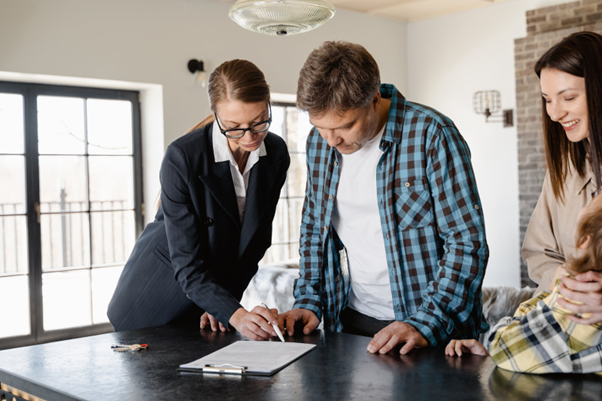 7. Exercise patience.
You won't start making money and find real estate success overnight. Considerable effort into cultivating leads and managing clients needs to be made before you can begin reaping the fruits of your labor. That's why you need to remind yourself to stay determined and understand that setbacks are part of the journey.
If a prospect doesn't respond to your emails or a client doesn't contact you about a property they just viewed, it doesn't mean that the deal is over. Be persistent by doing a follow up and make sure you have your talking points ready. Making the extra effort to reach out can lead to unexpected successes in closed deals.
8. Market yourself.
With real estate being a competitive industry, you need to convey what makes you different by highlighting your distinct qualifications and services to potential customers. It is a skill required of real estate agents that can make or break you. Creating an eye-catching website, networking and speaking at industry events will lead to a reputation boost and in turn good business growth.
Boosting your social media presence is also key. Sharing content regularly and engaging with followers across multiple platforms will generate awareness and interest around your brand. Utilizing video marketing is also an effective strategy, thus, being at ease speaking on-camera is important.

9. Master the art of communication.
Whether this be written or verbal, realtors need to be effective communicators. Brush up on your vocabulary and study how certain words and phrases are received by prospects and clients. A key part of selling is skillfully crafting eye-catching listings and ads that compel prospects to buy. Knowing how to leverage both text and visuals to showcase the property's best features and communicate its value will come in handy here.
If you ever find yourself struggling to write property listings, consider utilizing the power of Allready.ai. Allready can also incorporates other property data such as the local neighborhood and nearby amenities to highlight the selling points of the the property, using SEO friendly words & phrases.
These expert tips lay the groundwork for a beginner real estate agent's potential success. While it takes time and effort to build a successful real estate business, working smart also helps you get a step closer to these goals. Allready.ai takes the time consuming work out of your hands by creating optimized content for you so that you can develop your business. Sign up for the beta trial version, it's free!