Need to generate new sales and attract new real estate clients? Learn how to make a flashy and creative real estate ad!
Digital marketing makes it possible to bring the property closer to buyers through advertisements, with a written description, and a visual sample of the property, with photographs and videos, as well as details about its location, condition, and value. Through listings, it is possible to attract potential clients and leverage sales. However, for these actions to be really effective and reach the target audience in this market, it is necessary to observe some rules.
Check out some very useful tips that will help you create powerful online real estate ads:
1. Heading
The title is the headline of the ad. Ideally, it should be brief and, at the same time, contain basic specifications of the property. In addition, it is essential to mention the main selling point. For example, if the property has an amazing view or a garden with a swimming pool, this should already be mentioned in the title.
2. Location
Location is one of the most used selection criteria by those looking for a property. Therefore, the advertisement must present the full address and indicate the positive points of the region, citing the ease of access to supermarkets, schools and universities, shopping malls, and public transportation. People need to consider more than just the advantages of the house, but also of the neighborhood and imagine their lives there. Your job is to help them find the house of their dreams.
3. Property description
After clarifying the location of the property effectively, it is necessary to perfect the description, as this is one more way to make the online ad even more attractive. Items such as the number of bedrooms, square footage, the presence of a leisure area, and parking spaces, for example, need to be mentioned in the content. Content marketing in this way is all about the richness of details and using the right adjectives that lead to the attention of potential customers.
The important thing is not what you will say, but how you will say it. Therefore, in order for your ad to attract the attention of the buyer, we have to make the buyer imagine what it would be like to live there in the description of the ad. People don't buy products or services, they buy emotions, so we have to sell the benefits of the house, not just the features of the property.
4. Visual presentation
Property photos and videos are indispensable for any type of online advertisement.
Therefore, you have to use this resource to get more interest in your property. Try not to be tempted to take pictures with your cell phone, unless it is modern and has excellent resolution. After all, the images must be professional and of quality, showing all angles. Buyers and sellers need to see the quality of the media that you share to be sure that you are the best agent for them.
Also, there are some secret tips you can follow in your ad, such as displaying the entrance hall or the facade of the house or building, for example, if these places are elegant and in good condition. Put the photos in the correct order, starting with the exterior and following the order of the property's floor plan. In the unit itself, it is best to take advantage of the depth of the rooms and highlight what deserves to be highlighted, such as balconies, suites, and large spaces. A well-done video works as an online tour and it's always appreciated in this business.
6. Spelling and Formatting
Before publication, the recommendation is to review the online ad very carefully, so as to avoid any kind of grammatical error caused by haste or distraction. Avoid abbreviations, lack of spacing, and capital letters, as they affect the aesthetics and scannability of the text, giving a bad impression. This is important for your listing and also for every post on your social media or site/blog.
7. Social networks
After publishing your new listing on your professional website and other search engines, you need to share it on social media and on your blog. Thus, the relationship with clients is strengthened. These networks are essential these days, and by using them wisely, you improve your chances of a good sale. Try to post quality content and media often to get more followers and views, especially on Instagram and Facebook. Take the opportunity to post on your social media the best photos of the available houses and also the ones that have just been sold. Invest in a video with tips on real estate business and testimonials from satisfied clients.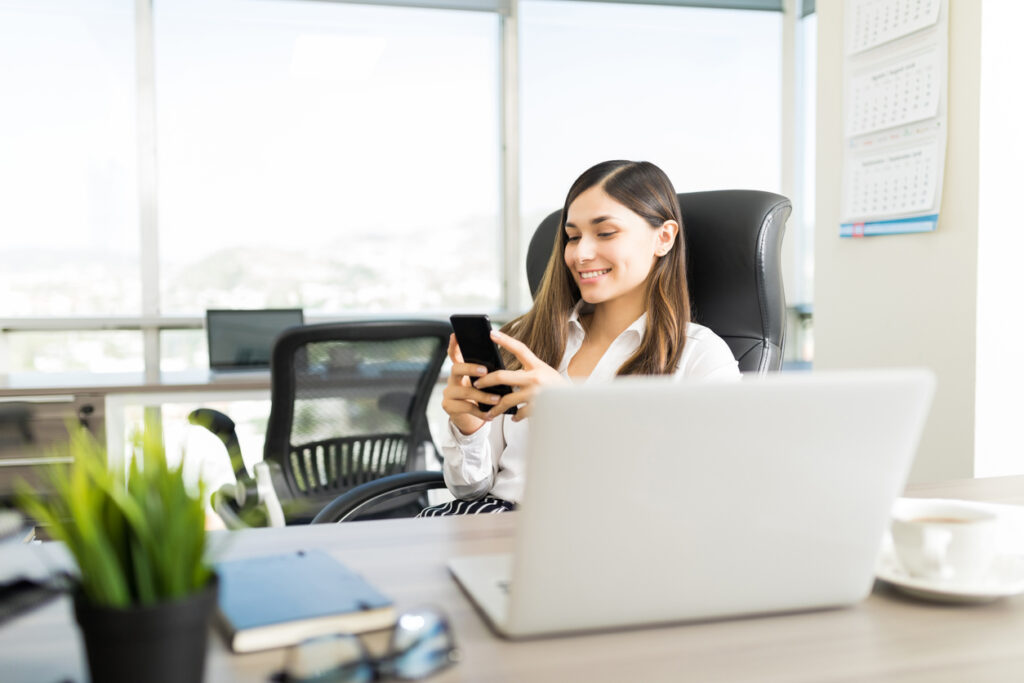 8. Contact information
To ensure that this relationship is productive, it is essential that all interested parties are served promptly. Therefore, the contact channels must be disclosed and always updated in the online ad itself, including the telephone and email of the agent. In addition, having a website that is always up to date can guarantee more contacts. Receptiveness and proactivity to fulfill client requests will ensure your success in this business. You can discover more about this here: how to be a great real estate agent.
9. SEO optimization
The content of your ad and SEO techniques are extremely important, mainly with regards to the visibility factors, brand strengthening, and consequently increased conversion and the return obtained from your marketing investments. There are a huge number of strategies and processes that can be adopted to get SEO results. Some strategies include building original content with quality, optimizing keywords, sharing your properties on social networks, and improving your local positioning. All of these methods are designed to help your business page gain more visibility, visits, and consequently, clients. That can be done with property listing content and all your online real estate marketing.
For all kinds of real estate businesses, Allready.ai is an automated solution that produces optimized SEO content through artificial intelligence.