As a realtor, it's important to have a strong digital presence in order to reach potential clients and build a competitive brand. Social media is a potent tool for many reasons. It provides a platform to showcase your listings and services to a wide audience. It can boost visibility and generate leads. It is also effective for connecting with potential clients to build trust in your brand. When users engage with and share your content, this brings in the potential to magnify your reach for free.
In this article, we'll explore the top social media networks that real estate agents should have in their marketing tech stack. In addition, we'll offer best practices for maximizing their effectiveness.
Check out our in-depth beginner's guide on using social media for real estate advertising.
Why Social Media Matters
According to a study conducted by the National Association for Realtors in 2020 and 2021:
Facebook is the most popular social media platform for real estate professionals, with 90% using it for business purposes, followed by Instagram (52%), and LinkedIn (48%).
51% of home buyers found their home through the internet vs 28% through a real estate agent.
The top three tech tools that provide real estate agents with quality leads are social media (52%), Customer Relationship Management (31%), and MLS sites (28%)
Despite this, only 22% of real estate agents list homes on social networking websites (e.g. Facebook, Twitter, etc.) and use the platforms to market them.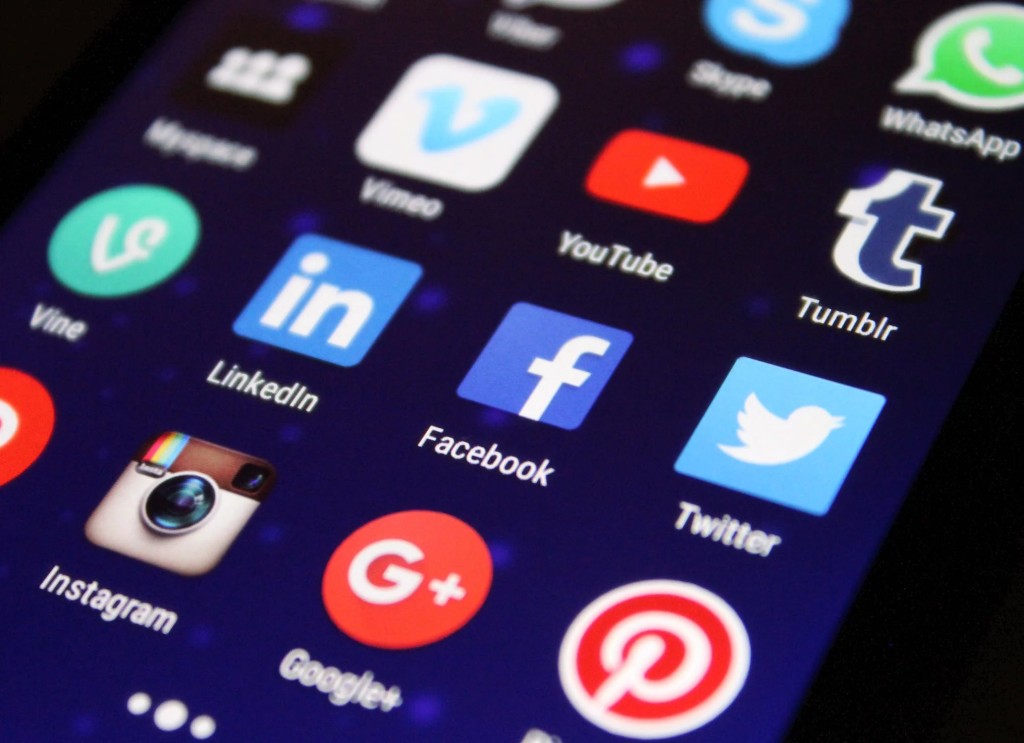 It's no mistake that the real estate industry is evolving at rapid pace. What's certain is the role social media will continue to play. It is a agent significant role in how real estate businesses operate and connect with customers. For agents who do not leverage the capabilities of social media, they risk falling behind. That's why it's important for real estate professionals to understand how to leverage top social media sites. Let's take a closer look at these platforms, their use cases for elevating your business, and tips for using them effectively.
Which social media platform is best for real estate business? Let's go through each of them and discuss how to use it for maximum results.
Build an online community with Facebook
This platform allows you to share engaging content, connect with potential clients, and build a loyal following for your brand.
Share listings and property information with potential buyers. To make these listings more discoverable, consider posting them on Facebook Marketplace. Employ Facebook's paid advertising for increased exposure to targeted audiences. Use a 360 degree photos or a combination of photos and videos to create an immersive experience for potential buyers. The multimedia experience will give prospects a sense of what it will be like living there. Bonus Tip: automate the copywriting piece using Allready.ai.
Connect with prospective clients and cultivate leads. Real estate professionals often fail to consistently post updates and interact with followers on social media. As a result, they miss out on building relationships with potential clients and keeping their brand at the forefront of their minds. There are several ways to engage with your audience. For instance, you can facilitate discussions with your followers. You can also run contests that encourage them to promote your page or listings.
Promote and manage open houses and other events. By using the Facebook Event feature, you can organize and promote events to a targeted group of people. Events may include open houses and information sessions
Capture the Attention of Potential Clients with Instagram
This platform is designed with a strong focus on visual elements. Instagram is an excellent choice to showcase the unique characteristics of your properties and their neighborhoods in an aesthetically pleasing way.
Post beautiful, high-quality photos of your listings. Display the selling features of the property and of the local amenities in a variety of shots and angles. Touch up the look of the photos by using Instagram's editing tools. The key is to make them visually stand out on the Instagram feed. It is usually crowded with a lot of competition for attention. Include relevant hashtags to make your content discoverable to potential clients. Write your captions in an eye catching way to help your content get noticed. Utilize Instagram Ads successfully to extend the audience that sees your content.
Use Instagram stories to share behind-the-scenes shots of your daily life as a real estate professional. Take a personal approach to showcasing your expertise and personality. This helps to establish trust and authenticity with your followers.
Use Instagram Reels to create short, engaging video posts. They highlight your properties or services in a creative and memorable way. Use Instagram Reels to provide prospects a virtual tour of the home or its neighborhood. You can also use reels to provide valuable insights about the real estate market as well as showcase your portfolio of sold properties. You can also ask happy customers to share short video testimonials as reels.
Build Professional Network with LinkedIn
This platform is designed for professional networking. It provides a unique way to connect with other real estate agents, industry experts, and potential clients. LinkedIn is powerful tool, especially if your niche is in commercial real estate or property investment.
Share industry news and tips. Useful topics include the buying and selling process and home renovation ideas. You don't necessarily need to create content yourself. Share articles from your industry to provide valuable information to your followers. Include your own insights on the matter to position yourself as a subject matter expert.
Connect with other real estate agents, brokers, and industry experts. Join LinkedIn groups focused on real estate and contribute to the conversation. Follow real estate thought leaders and organizations to stay on top of industry trends and developments. Access a wide range of industry-specific content via LinkedIn.
Write informative microblogs with Twitter
This platform is great for sharing real-time updates & news. You can also use Twitter to engage with clients and other industry professionals.
Use Twitter to share updates. Regularly post updates about your listings, events, and recent sales. Doing so can boost the visibility of your brand to a large community of Twitter's 450 million users every month. Facebook's popularity is diminishing among younger users. So, sharing updates on Twitter can be a great way to expand your online reach. Twitter can capture audiences that are otherwise unreached on other social media channels.
Engage with other users by retweeting and commenting on their content. Doing so gives you the opportunity to expose your content to a wider audience. These users' followers will see your interactions, generating interest. So, participating in these conversations helps you to build an online presence. This allows potential clients to remember you the next time they consider buying or selling a property.
Leverage video marketing with YouTube
This platform is great for creating and sharing video content. Real estate videos can include virtual tours of your listings or educational content.
Use high-quality visuals and video editing techniques. Success on YouTube depends on the ability of your visual content to grab attention. It also relies on how well you engage viewers within the first seconds. Invest in the skills or tools to make your videos look professional and captivating.
Additionally, using eye-catching and relevant thumbnails. The right choice of thumbnail can help increase your video's visibility and improve click-through rates. Utilize relevant and keyword rich titles, descriptions, and tags. This improves your videos' discoverability by the target audience.
Take advantage of YouTube advertising services. These can push videos of properties and services to a targeted customer base. You can also collaborate with popular YouTube influencers. Doing so will help expand your audience reach. Ideas for collaboration include taking the YouTube influencer on property tours. They can also have you participate in a Q&A session where you share real estate tips to their followers.
How to Choose the Right Social Media Network
While it is advantageous to be active on several social media networks, it is in reality hard to engage on all platforms in a consistent manner. To maximize your efforts, it is advisable to select a few key social media networks rather than spreading yourself too thin across multiple platforms. When choosing the right social media channels for your real estate business, consider the following:
Your target audience. Think about the age, location, and interests of your ideal clients. Some social media platforms are more popular with certain demographics. So, it's important to consider which platforms your target audience is most likely to use.

Your brand and content. Consider the type of content you want to share and the tone you want to establish for your brand. For instance, businesses looking to share industry expertise and present a professional and polished image will find LinkedIn to be a suitable choice. In contrast, Instagram is a good platform for businesses seeking to nurture a creative & inspiring image of the company.
Final Thoughts
As we come to the end of this discussion, it's crystal clear that social media is an indispensable tool for real estate experts. Why? It's a fantastic way to establish a rapport with potential clients and give your brand the recognition it deserves. With the right social media platform at your disposal, you can reach a larger audience and take your business to the next level. It is advisable not to manage many social media platforms at once. Once you narrow down options, it's a good idea to test and see which ones produce the best results for your business.
Regardless of what platform you may end up using, it's key to be consistent, authentic, and professional in your social media engagement. This allows you to build a reputable and prominent online presence for your brand.