Are you a real estate agent but still don't know how to sell properties with Instagram? Originally created as a social network that aimed to share personal photos and intimate moments between friends, Instagram was professionalized and today it is a very interesting platform with great potential for those who want to develop their brand and sell more.
In the case of real estate, it is no different. In fact, social networks like Instagram can be the best tool for your marketing and will have a great result in the sale of properties, as well as real estate portals. As long as it is used correctly.
If you don't know how to use the full power of Instagram to market real estate, check out this guide we've put together. This way, you can see your business triple in size, with great results. Here are some tips:
1. Business profile
Start by creating a business profile. Business profiles are of great benefit to those who want to experience the full power of Instagram in selling real estate. This option allows you to link your Instagram page to your Facebook profile and create scheduled posts. Real estate agents should keep profiles on multiple social networks because one can help engage the other.
Integration with your Facebook profile also allows anything posted on your Instagram business profile to be replicated on your Facebook page, expanding your reach because people who don't have an Instagram account or don't follow your business can still see your real estate content.
2. Post relevant content
One way to harness the full power of Instagram is to always post relevant content on your profile. For this, evaluate the formats used, the manner of communication (an interesting option for those who want to reinforce the visual identity of their brand), and check the best times to post. You can also read how to use real estate inbound marketing strategically.
The business profile also allows real estate agents to assess when followers are online, helping to design publications and analyze data from reports provided by the social network, identifying characteristics such as the age of their followers, their gender, and their tastes.
The publication of relevant content is of fundamental importance to take advantage of the potential of Instagram, as well as being aware of changes in the algorithms of this media as after all, they are the ones who evaluate, filter, and identify the relevant content that will receive more attention from people.
Rating this content also allows you to organically increase (without paying for paid traffic) the number of people who follow you and their interaction with your Instagram profile after each post.
It's important to use hashtags wisely as part of your marketing strategy and maintain consistency in your posts, stick to a posting schedule and also create frequent stories to interact with your potential clients.
In other words: staying active on Instagram is very important for those who don't want to give up the traffic power of this social network and thus will improve their real estate sales with the help of the internet.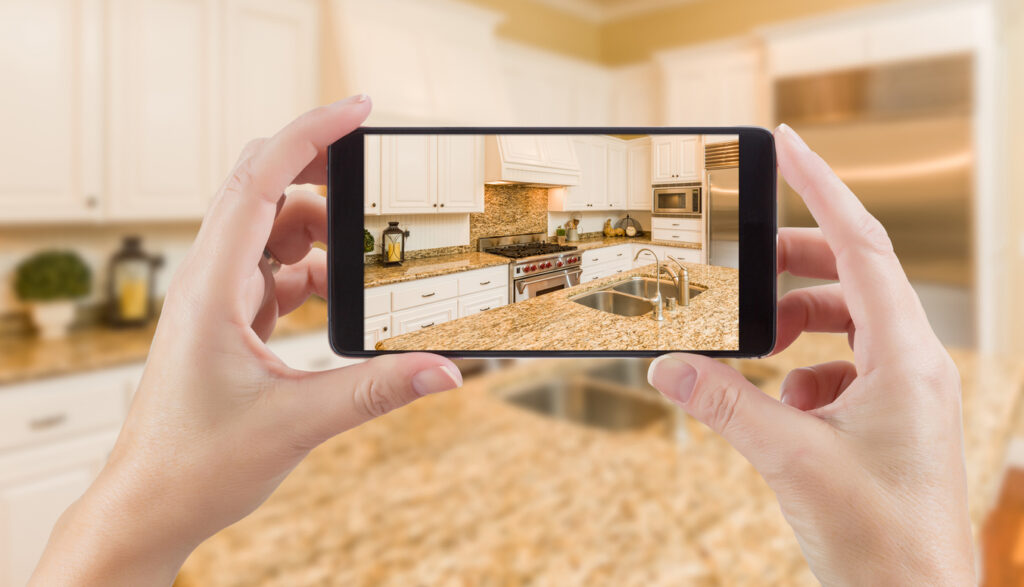 3. Promote posts, create ads
A great way to invest in marketing is by promoting your media. To promote a post, click on "Create Promotion" and choose one of the posts from your profile or stories, or create a new post for that specific purpose.
The ad format possibilities are diverse and, therefore, it is important that you pay attention to all the placement details. In the case of static ads – such as your feed and story – it is necessary to check the size and quality of your images.
Ads that play videos have important specifics, which must be respected so that the performance is as good as possible. In this case, the video cannot be longer than 120 seconds and cannot be larger than 4GB.
Also, pay attention to the captions and descriptions of the video. One of the main things to consider is to not write too much text, as this harms the delivery and engagement of the ad.
It's important that you check all the details before finalizing your ad setup. Pay attention to the quality of the image, its size, as well as the text of the artwork, and the texts of your captions.
This review is essential, as once you confirm your ad settings, you will not be able to make any changes.
Expand you knowledge on real estate advertising. How do you create ads on Facebook, LinkedIn and more? Follow our guide on creating effective social media adverts. 
4. Choose your public
If you work in the real estate market, you should know that the profiles of real estate buyers and renters vary – a lot. There are, for example, individuals interested in buying their first property who are looking for a house or an apartment at a lower price. There are also those who seek improved well-being and quality of life and, therefore, focus their research on high-end properties.
These differences directly impact the configuration of the ad, since, in order to perform well, it must be shown to the correct audience. On Instagram, you will have the opportunity to select the audience according to a number of issues, such as age group, location, and interests. Check each of the options provided by the platform and choose the points that best suit your ad.
Another important aspect that you must not forget is to define which link will be inserted in the ad button. If you are advertising a specific property, for example, you can direct the potential lead to the house or apartment page on your website.
In this scenario, it is important for you to know that all choices depend on your type of ad and the objective you want to achieve from your posts. Always check your ad is in line with your goals.
5. Determine ad duration and investment
Finally, you must define the duration and investment that will be allocated to the ad. Once again, these options must be chosen according to the profile and purpose of the sponsored publication.
On Instagram, the main guidance is to invest at least $1 a day in an ad. Keep an eye on the investment and always check that the results are meeting your expectations.
You can experiment with different settings to understand which works best for a given purpose. So, carry out tests and don't forget to select the ideal time period for analyzing the results.
To learn more about the best apps that boost your business, keep following Allready.ai!