Facebook is the world's largest social media and therefore essential for real estate professionals who want results. It's a great tool for realtors who wants to share their service and do their marketing. Do you need help creating your business page?
Check out our top 10 Facebook tips for real estate agents.
1. Have a business Page
Profile page or business page?
This is perhaps the biggest question users have when it comes to marketing on Facebook. The distinction between the two options is quite simple: while the profile is intended for personal use, the business page is used by brands.
You can only advertise on Facebook and Instagram if you have a Facebook page.
So, if your goal with Facebook is to sell more real estate, your choice needs to be the business page.
However, real estate agents need to create a relevant page for their target public. For this, it is necessary to pay attention to some good practices regarding your cover photo and profile, about section, and URL.
Cover and Profile Photo
Cover and profile photos are the first elements that visitors to your page will come into contact with.
For this reason, it is essential that they are of good quality, arouse curiosity, and are attractive.
Following this line of reasoning, you can put your photo or the logo of your real estate business in the profile photo, and in the cover photo, insert an inspiring institutional message or even promote your main venture.
About section
The "about" section contains all of your real estate business information that is relevant to your audience. It's important to mention that you are the realtor of the region.
Therefore, you must complete all the information requested.
The main ones are:
Name
Category and username
Contacts (phone, email, address, and real estate website)
Company summary/history
Mission
Awards
Products
To change your business information, just go to "about" and then edit field by field.
URL
URL customization is a key feature when promoting a page.
It's easier to spread a friendly URL (facebook.com/katejonesrealtor) than a "standard" URL (facebook.com/123U68WGHSBJ), right?
To customize your URL, just go to "about" and edit the "page username".
2. Produce Relevant Content
How to get the attention of users on a network with more than 2.93 billion active users per month?
The answer to this question is simple: through relevant and quality content.
However, to make really qualified content, it is necessary to pay attention to the main components: photos, videos, and texts.
Photos
As with Instagram, images are essential elements when it comes to drawing the attention of the user to your content on Facebook.
Given the fact that you are competing for this attention on the largest social network in the world, your media need to be vibrant and of high quality.
Therefore, opt for visual posts containing infographics, quality photos of the properties, reposts of user content, promotions, and even tips related to the properties offered (for example, nearby establishments).
Videos
The production of video content is a worldwide trend.
On Facebook it is no different, videos already have enormous importance and are seen with good eyes by the platform when it comes to engagement and organic reach.
A good practice when promoting your video is to post it directly on the platform, instead of sharing media links from YouTube or another site.
In the face of all this, the lesson is: always share your real estate videos on this social network.
Text
More so than on Instagram, texts are important to increase engagement with your content on Facebook.
Consequently, opt for a concise, humanized text filled with mental triggers. Write only the essentials: the 70/20/10 rule.
To diversify your publications and not tire your target audience, we suggest you use this rule:
70% of the published content must be related to your activity as an agent and provide added value (advice, real estate events, article sharing, testimonials…)
20% of published content must come from experts or partners. You can share directly on your page.
10% of the published content will be posts dedicated to promoting your properties, as your listing ads.
3. Make real estate ads
It is a fact that Facebook's algorithm is one of the most complex in existence and this directly impacts organic reach.
The best and fastest way to engage is, without a doubt, to make use of ads within the platform.
Real estate ads on Facebook are characterized by high targeting capacity and diversity of formats.
Have you ever thought about, for example, reaching people from a certain region who got engaged in the last 3 months and are interested in investing in real estate through an ad format that converts within Facebook itself, that is, without the need to have a website? It's totally possible!
It is also possible to move your client base to Facebook and impact these people again or users similar to them. Awesome, isn't it!?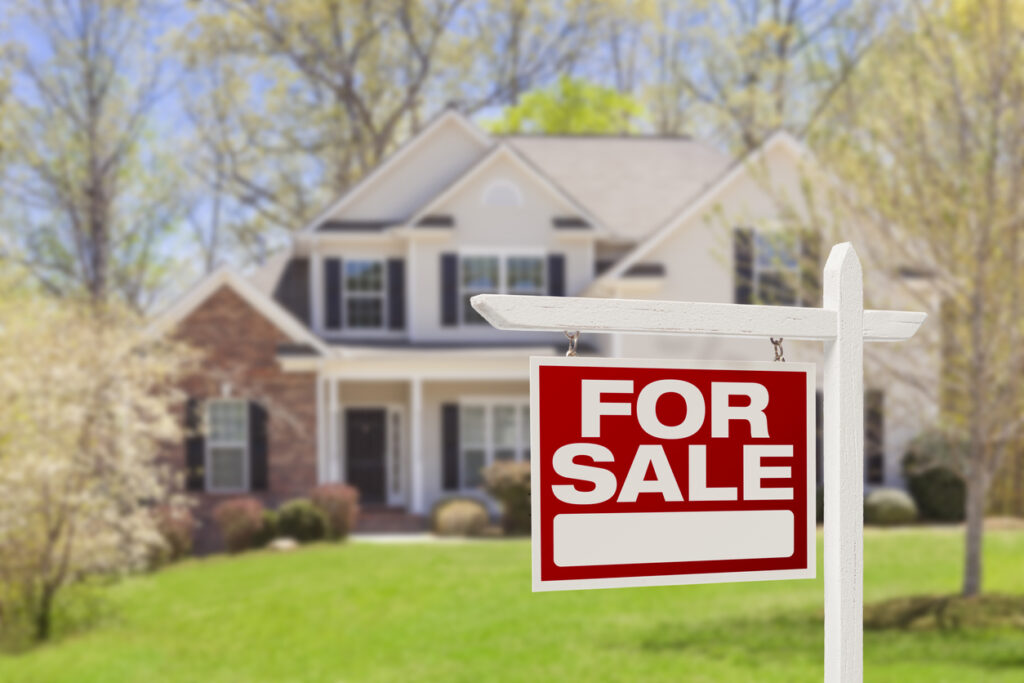 4. Benchmark the main market players and competitors
Benchmarking is the process of analyzing the strategies used by competitors and large companies in the sector, in order to incorporate the practices that are working and refine those that need improvement.
In other words, it is the exercise of visiting the profiles of the great competitors in the real estate market, analyzing what is working or not, and verifying what can be inserted into your strategy.
On Facebook, it is possible to raise the level of this benchmarking a little. This is because the social network allows you to see, in addition to the posts and information on the page, all the ads it is running.
You can see, for example, the copy/text used, the image, and even the ad format. With this tool, you can be inspired and understand even more the strategy of any company.
Accessing the Ad Library is very simple: just go directly to the Ad Library or go to the desired page, click on "page transparency" (in the lower right-hand corner) and then on "go to the Ad Library".
5. Use Chatbots
Can you imagine having a robot that answers your customers' questions, talks to them, and offers personalized and real-time service?
All this is possible through chatbots (chat which means "conversation" and "bot" which refers to "robot").
In this way, a chatbot is nothing more than a piece of technology capable of talking to people through previously defined commands.
The main advantages of using chatbots are:
Lead generation;
Scheduling visits;
Real estate sales;
Interaction;
Support;
Customer service;
Collecting feedback.
6. Integrate Facebook with your real estate website
Increasing the reach of your Facebook page is essential to expand your fan base, your authority, and audience contact with your content.
One of the ways to do this is to incorporate some features into your real estate website.
You can, for example, insert like and share buttons, share counters, and other widgets like the latest posts on the social network.
7. Use Facebook Live
Facebook Live is a feature of the social network that allows profiles to create live videos.
Using this format is important to increase people's engagement with you, create authority and generate leads.
Therefore, make live videos showing everything about the property, do interviews with experts, show the details of property launch events, and discuss some real estate news.
To use the lives on Facebook, just click on the "live" button (next to the "create post" button), adjust the settings, and start the broadcast. Your potential clients will love to learn with you!
8. Join and create groups
Facebook has several groups on the most varied subjects and goals. Participating in these groups is essential to spread your brand and increase your authority.
However, remember that it is not by posting about your real estate business or venture that you promote your brand and gain authority, but by sharing relevant content and entering qualified discussions.
A good practice is also to create your own group. In this case, be careful to raise topics rich in high-quality content and to remove participants who only aim to communicate their personal initiatives.
9. Schedule your publications in advance
Facebook, like Instagram, allows you to schedule your posts in advance and for free.
By automating this process, you will no longer need to remember when to post and you will have more time to worry about other strategies.
To schedule posts, just prepare the publication, click on the clock with the message "share now", then on "schedule" and then just choose the desired date and time.
10. Analyze your metrics with Facebook Insights
Facebook Insights is the business page metrics reporting and analysis tool.
Through it, you can see, among the dozens of metrics, the level of user engagement, the reach of your page, what are the best types of posts, which posts were the most successful, and what is the best time to post.
By reading all this information correctly, you will get to know your audience even more and you will know the right content to publish, in the right place and at the right time.
Accessing Facebook Insights is simple: just go to your page and click on the "insight" bar located on the left of the screen.

By following all these tips, you will ensure that you maximize the effectiveness of your real estate posts, which thus gives you every opportunity to increase your visibility on Facebook. You can also check how to create the ideal profile on Instagram! To get all the tips and help to improve your real estate business, keep following Allready.ai!