The real estate market is growing to adapt to the actual market. Real estate agents need to take the lead and act as protagonists of their brand and legacy. Consumers buy from those they trust and this relationship of trust for such an important investment is not built overnight. The consumer's trust increases if they are easily able to find all the information about the available properties. Being well positioned in Google searches, therefore, makes all the difference when it comes to finding the potential customer.
To enhance your brand, it is important to invest in Inbound Marketing. Also known as attraction marketing. The main difference between traditional marketing – which we call Outbound Marketing – and Inbound is that, in the latter, the customer is looking for the company and not the other way around.
Inbound marketing actions are carried out with the aim of attracting potential clients to your blog or website and, based on this attraction, a whole relationship is created with this person. This relationship is based on providing exclusive authorial material to your audience.
This content is a way to educate the audience and potential customers about your company's segment, transform your business into a reference in a certain subject related to your market, in this case, real estate, and influence the purchase decision of future clients.
Inbound marketing in the real estate market facilitates the overcoming of a great historical challenge: the generation of leads, from the contact base. The person with purchase intent wants more information about their future property. When accessing Google, searching for what interests them, leaving their contact details, and becoming a lead is no longer a problem.
The challenge of Digital Marketing will be to hit the initiatives that help the new lead to start on their journey and that the conversion rates exceed the expectations necessary for the closing of the deal to be more predictable.
The generation of leads and the lead qualification actions in parallel are the first steps toward an effective real estate Inbound Marketing strategy. With quick and practical adjustments, you will be able to have some benefits such as reducing the time of the sales process and the increase of your prospects.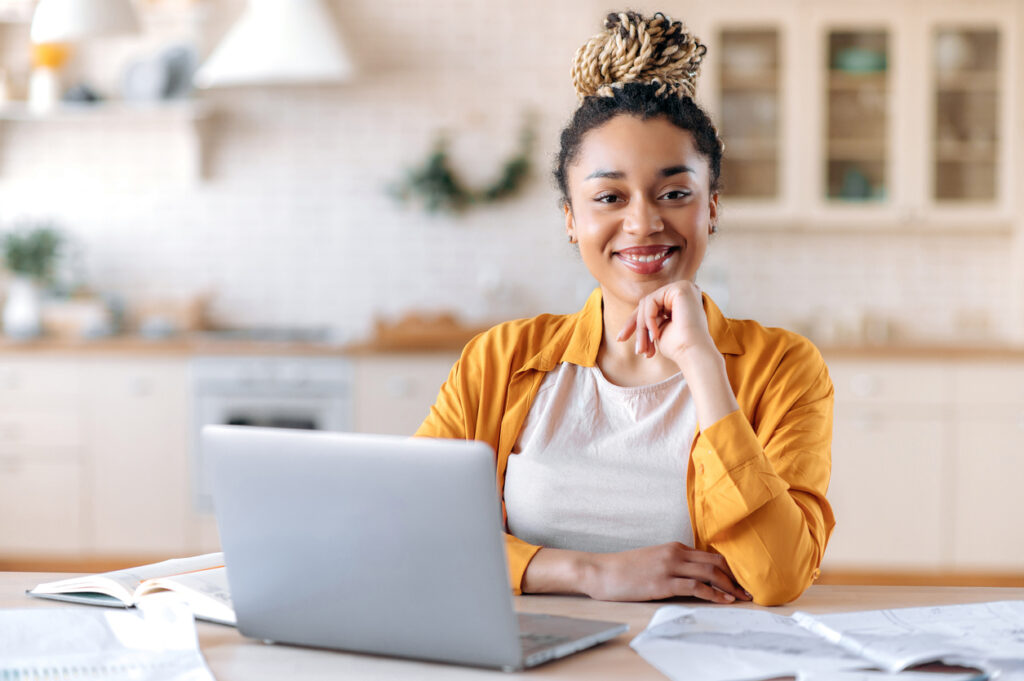 Here are some top tips on how to start Inbound Marketing planning for a real estate agent or real estate agency:
1- Lead Qualification
Every realtor or real estate agency has a stack of cards or an email list of people who have been approached at launches, fairs, and events. What many companies see as simple data, for digital marketing is extremely valuable information. These contacts will be our first leads to be worked on and qualified.
Important: If your real estate company has never communicated via email, or if you haven't exchanged messages with these people for a long time, it is worth cleaning the list first, that is, separating the contacts that can be used from those that are invalid. This practice saves time and increases the chances of converting leads into future sales.
For these contacts, communication should start with a simple email template. The objective is to qualify these leads since they have already had their first contact with your real estate company. Basic marketing strategies can be applied, such as introducing new properties or even something more aggressive, such as making special offers to new clients.
It is worth mentioning that, in parallel, these leads can receive biweekly or monthly newsletters about the accomplishments of your real estate company. This is a great way to be remembered, just be careful not to send it to clients who have already made a purchase the same offers again.
Your priority should be qualifying your lead base. Keep in mind that not everyone is interested in everything and that you need to provide your potential clients with what they want to move them forward on the buying journey. The information you collected from the clients previously on your website will help you in this step.
Some questions that may help in this analysis are:
What is the ideal customer profile?
What is the volume of this profile in your database?
Are the Digital Marketing actions you are doing helping to attract this type of client?
Based on the responses, marketing actions can be revised or reinforced. Investment in your website or social media can be stepped up or down. And finally, you'll be able to remove from the base profiles that don't interest you at the moment.
2- Lead Generation
At the same time that existing leads are being qualified, it is also important that new leads are being generated. For this, we have 2 main options:
Offers for customers already close to sale
Direct offers contribute to the generation of more qualified leads, who need less time to be nurtured, streamlining the purchase process. In the case of real estate, some quick and simple practices can fulfill this function.
Offers for potential customers
Indirect offers are for customers who have not yet had much contact with your business. It is necessary to invest time to prepare these people for their buying journey, with educational content that highlights the qualities of your business, for example. Find out what they search for and see if you can provide them.
3 – Lead Segmentation
It is worth remembering that including strategies for segmenting leads from the beginning facilitates the nurturing work. For example, we can ask the person for their preferred neighborhood and think of a specific nutrition flow for that neighborhood. That way, you send the right content to the ideal persona, optimizing the purchase decision process.
Also, you can ask the lead what their objective is to know if they are interested in buying, selling, or renting.
If the lead selects "rent" and your real estate business does not work with rentals, for example, this lead does not have the potential to become a customer, that is, they will not participate in a nutrition flow immediately.
Some other field options also contribute to the lead's segmentation:
How many rooms do you need in the apartment?
Do you own pets?
Do you have children?
Do you search for a garden or pool?
Just remember that all information asked in landing page forms must have a future purpose. Asking just to know, but serving no purpose, can decrease the conversion of visitors to leads.
4. Innovate your content
Whether on Facebook, Twitter, Instagram, LinkedIn, or any other platform, social networks have become part of people's routines and influence not only their social behavior but also their purchasing decisions.
Today's consumer takes into account the opinion of other users and it is through social networks that they seek to find out what other people who are looking for the same thing have found in the services of a particular company, for example.
That's why it's important for any business to stay relevant on social media, always posting content that interests its target audience and represents its search. It's no use producing content that is already written by thousands of other real estate agents.
To stand out as a realtor, you need to innovate your content creation. This means investing your time, energy, and money to create unique tools to distribute for free to your followers, such as:
Ebooks on the new challenges of real estate
Spreadsheet lists with an organization plan before closing a deal
Videos or slideshows with tips
Free online courses
These valuable materials can be freely distributed on your website to your readers in exchange for their email addresses. Therefore, you increase your contact list with readers who are interested in your local business and thus optimize your marketing.
As you can see, real estate marketing is leveraged with Inbound Marketing, becoming an efficient strategy to increase your sales results. Trading a property is not the same thing as selling a simple consumer good, such as an appliance or clothing.
Those who sell real estate are selling dreams, and that's why a successful realtor must have differentiated sales tactics to win new customers and make sales. To help you generate optimized SEO content, you can count on Allready.ai!